Dear Benjamin,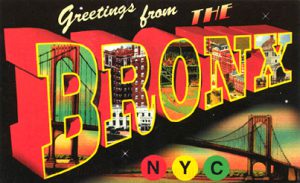 I am writing to thank you and Shelter Rock for your generous support of our annual Thanksgiving community giveaway. Your Support is truly invaluable and helped to create a happier holiday season for countless Bronx families. Thank your for your continued partnership in making The Bronx a better place to live, work and raise a family. I wish you and your family a healthy and prosperous 2017, and I look forward to working with you in the future.
Sincerely,
Ruben Diaz Jr.
Dear Mr. Shavolian:

Thank you! On behalf of my constituents, staff, and myself I would like to say thank you for helping make our community Family Days a success. Family Day is an important community event, which takes place once a year in each housing development throughout our district.
Due to some unforeseen budget restraints several of our housing developments were on the verge of missing out on their Family Day events, but with your assistance we were able to insure that each housing development within our district enjoyed a successful Family Day.
Additionally, I thank you for your generosity in assisting with our Holiday Turkey giveaway, which was a big success. We thank you for your continuous support to our constituents and to the development of my district.
Sincerely,
Council Member Charles Barron
42nd District, Brooklyn, NY
Ben,
Working with Stellar Development was a refreshing delight and, as a result, we truly do have a beautiful home. The craftsmanship of the house was particularly remarkable. Their homes reflect high standards, and they pay careful attention to detail. They surround themselves with a team of employees and sub-contractors who share this commitment to building high quality homes. Stellar Dvlp were professional, honest, and dependable. We loved how easy Stellar Development were to work with. We got everything we wanted for an excellent value.
Mr. and Mrs. Simhaee
Dear Ben,

I am sincerely pleased to inform you that you have been selected as a honoree in the 1st Annual Hogan's Residence, Inc. gala cocktail fundraiser. You have been selected for the support and commitment you and your organization have provided to Hogan's Residence, Inc.
As you know Hogan's Residence, Inc. is a transitional residence servicing homeless adult men who are either ex-offenders, former substance abusers, or men living with HIV/AIDS. Brooklyn Borough President Marty Markowitz will be keynote speaker. If you are interested in accepting this award, please call by January 9, 2003 and speak with me at 718-495 8266. At that time you will be informed of the exact time, date and location of this fundraising event.
I look forward to hearing from you.
In best regards,
Phillip Hogan, BPS, MSW
Executive Director
Shelter Rock Builders is a family owned business with over 85 years of purchasing, constructing,
and owning real estate. We take pride in our commitment to excellence and invest every home
with style and function. We believe that a home is a place in which to live, not just to reside.